TRJ at London Festival of Architecture with Archivibe and Tom Dixon
What is the power of architecture to influence our life?
During the 2020 London Festival of Architecture, we are proud to support together with Tom Dixon the contest "The power of architecture to impact my life" organised by Archivibe.
Among the architectural firms that have joined the open call are the well-known studio of the Italian master Renzo Piano Building Workshop with "the Shard", one of the most symbolic London buildings, as well as very famous London studios such as the well-known architect Norman Foster's Foster + Partners with various projects, including Bloomberg London branch, and Grimshaw Architects by architect Nicholas Grimshaw with the recent and multi award-winning redevelopment project of London Bridge Station.
Other very important international studies such as Jestico + Whiles also participate with their winning project, Pitzhanger Manor & Gallery, at the last Royal Institute of British Architects British National Award, Conran and Partners, WilkinsonEyre, Brady Mallalieu Architects, Hawkins\Brown and the famous American engineering, architecture and urban planning studio Skidmore Owings & Merrill.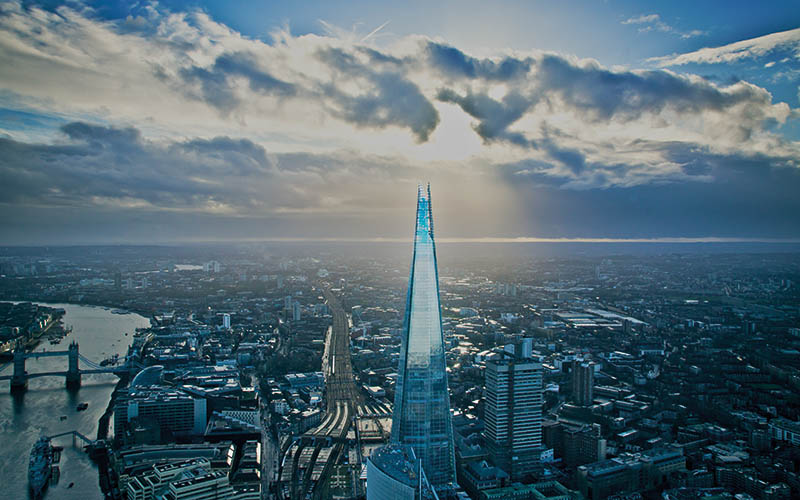 The shard London by RPBW | Photography: chris martin / axiom
Over the years and recently these studios' architectural works have influenced the lives of many people.
By assisting and supporting the work of architects and interior designers with our services, we at TRJ also constantly wonder: "To what extent does architecture influence our life?"
Architecture defines and shapes our cities and places as well as our social and cultural values. Architecture is capable of changing the skyline and the views around us by modelling our routine and our daily life. We are convinced that architecture has the power to change the fortunes of a place by involving us or simply moving us.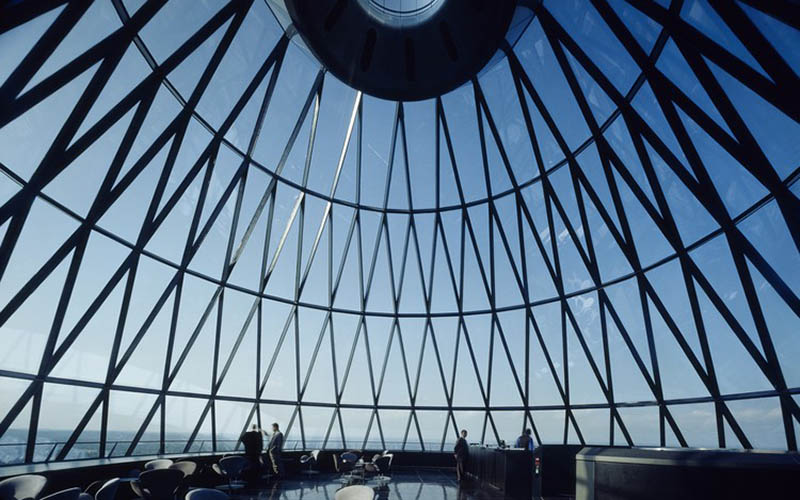 30 St. Mary Axe, The Gherkin | Photography: Nigel Young / Foster + Partners
We live constantly surrounded by more or less obvious buildings, structures, walls, barriers and the design of these spaces affects how we feel.
As with all enclosed spaces, size and layout of a building have an influence on our capabilities, our ways of relating to others, how we work and how we live.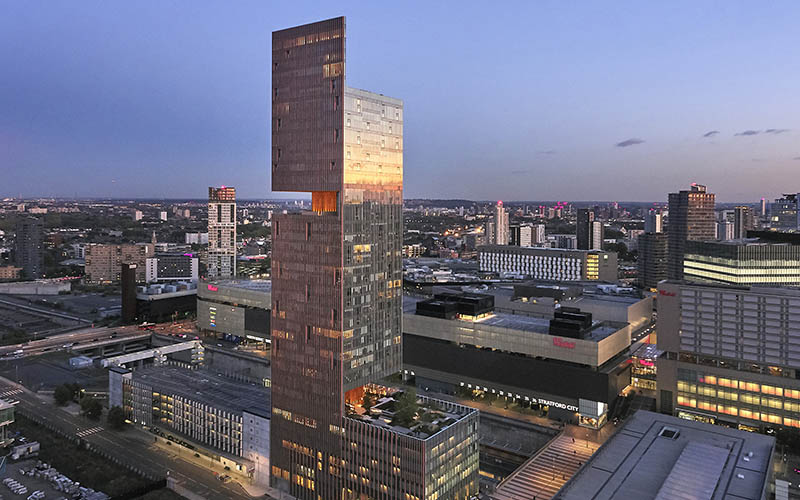 The Stratford by SOM | Photography: Hufton+Crow
Numerous research shows that spaces have an impact on people's health and, as we spend 90% of our time indoors, the design, space planning and impact of these architectures is of the utmost importance.
We face these issues on a daily basis as we work alongside architecture and interior design studios in the various phases of creation and execution of their interior projects; we provide unique and personalized furnishing and lighting solutions, tailored to the specific needs of each project.
Click here to see all the firms participating in the contest and vote for your favourite project!
---